ScreenShots

The visual schedule uses a spreadsheet-like interface. You can restrict which groups each user can view and edit.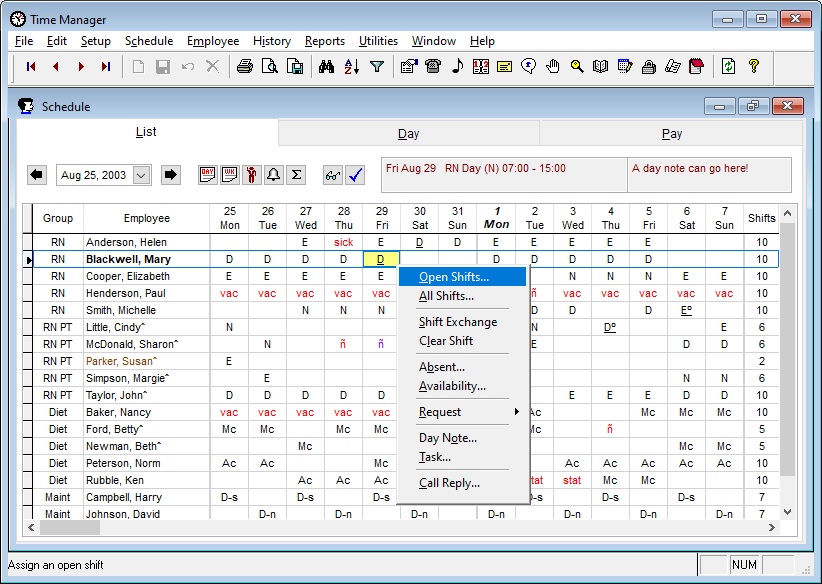 Time Manager identifies open shifts which need to be filled. Just double click an open shift (dots) and use the Pick List to complete your schedule.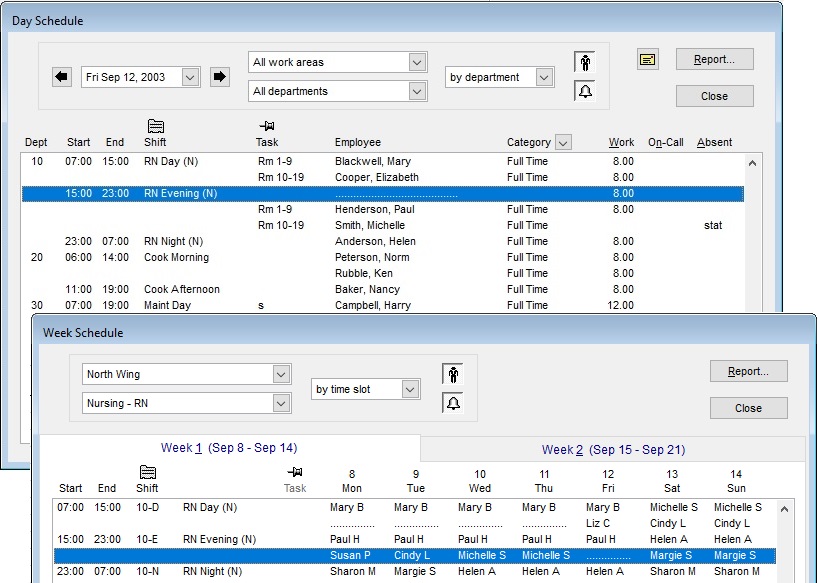 The Callin List shows employees who can work a shift based on specific rules. You can list employees by seniority, timestamp or hours.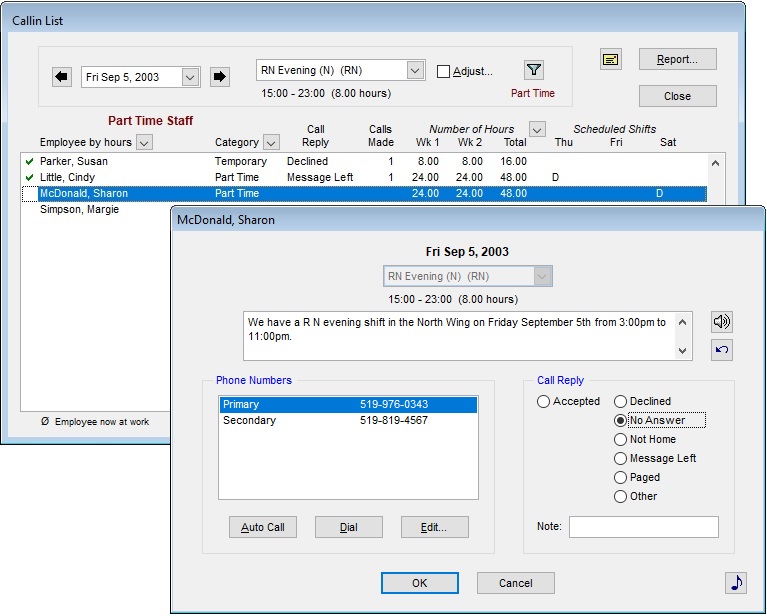 Time Manager simplifies payroll processing. You can report and export hours according to your payroll codes.



The Schedule Agent web app gives your employees access to personal information. Employees can enter their availability and submit requests for time-off and shift exchanges.